In this guide, I'll show you how to send a single property to your entire database. This is perfect if you have one property that you want to showcase to your clients or could be sent to perhaps a list of investors.

To send this you must first go to a list of active searches in the system. The feature is only available for people with search criteria, this will allow you to send properties to all of the people that are looking for a property.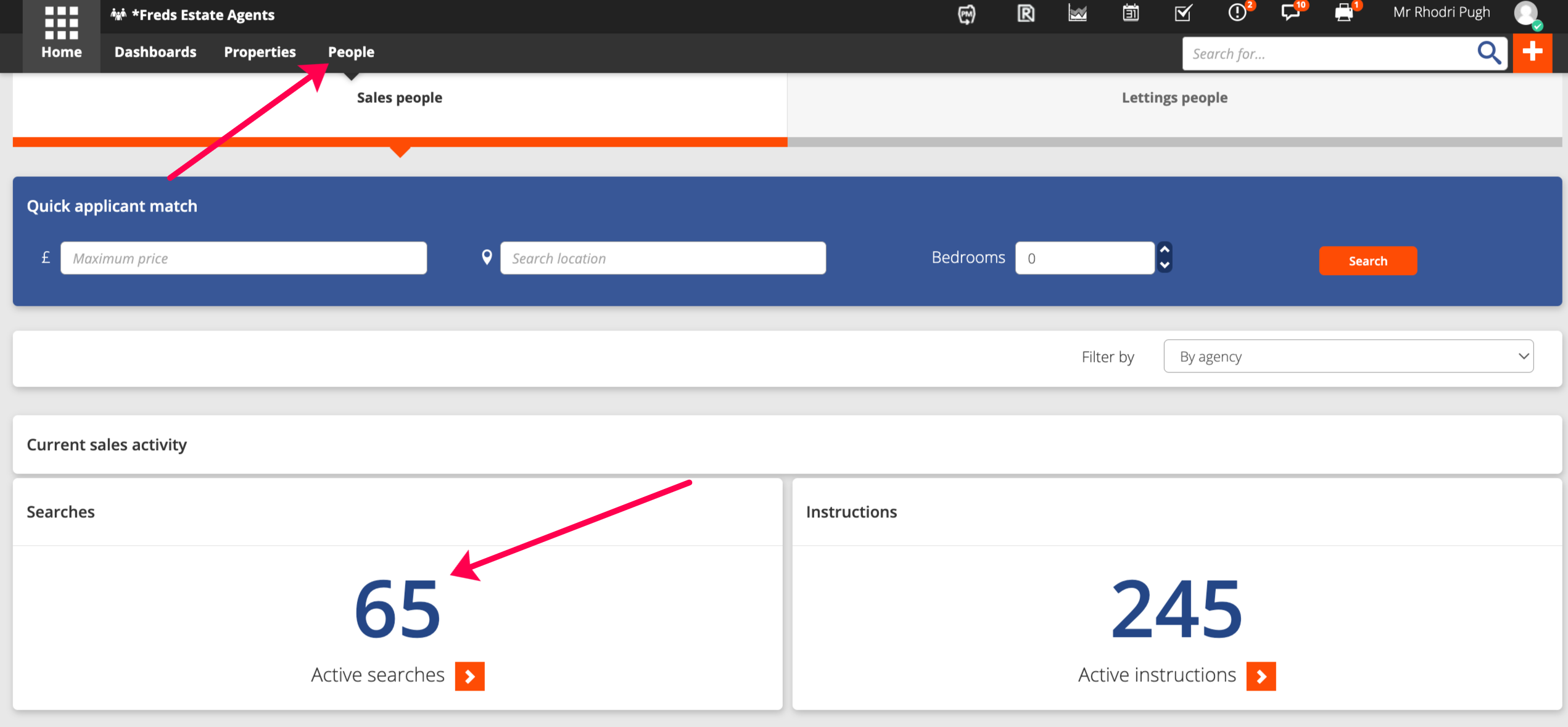 Once on the list of active searches, you can use the filters section to drill down the list to a specific category. You can use the grade feature allowing you to identify first-time buyers, investors, or potential buyers.


You can select as many people as you like in the list by clicking the boxes on the left-hand side of the screen. You can also use the select all button to select every single person in the list.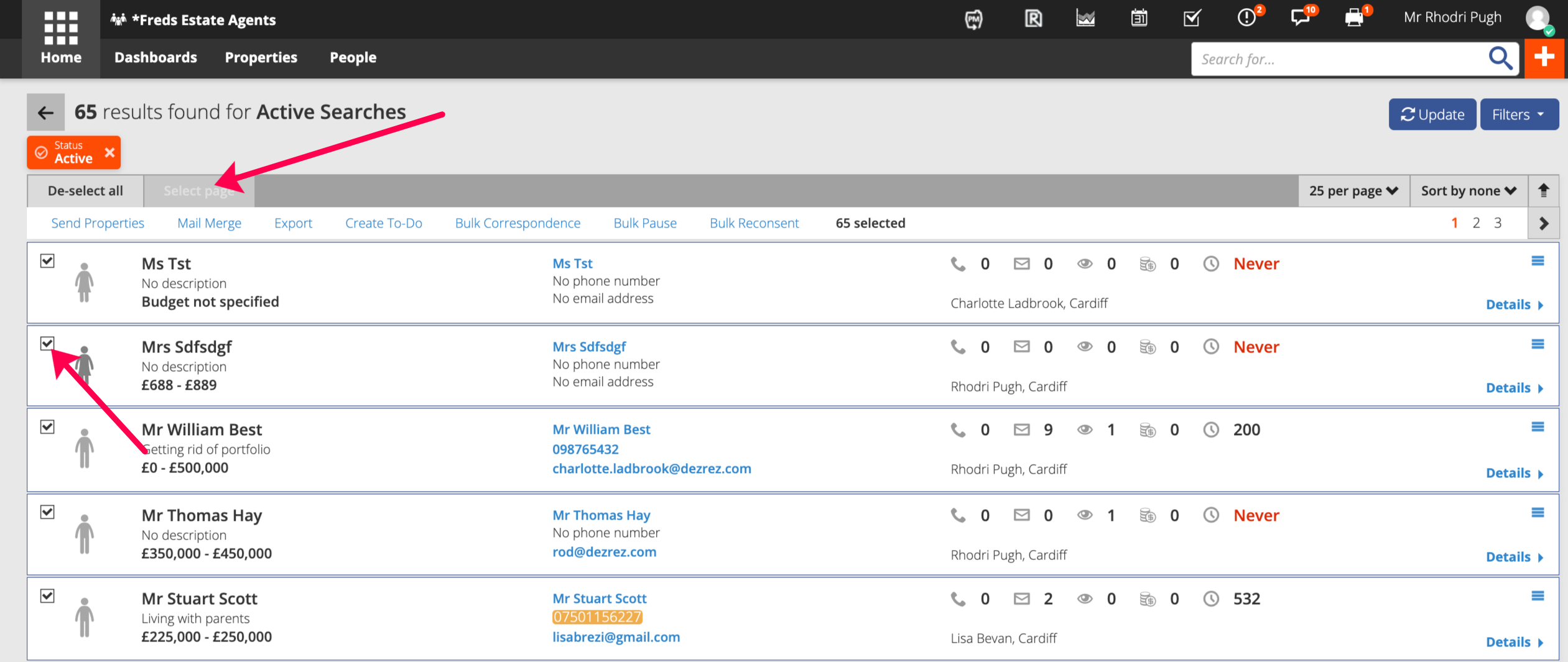 Once you have the desired list and have selected the people that you need, you can go to the bulk actions bar and select Send Property. From here a little window will appear allowing you to search or select one or multiple properties from that list.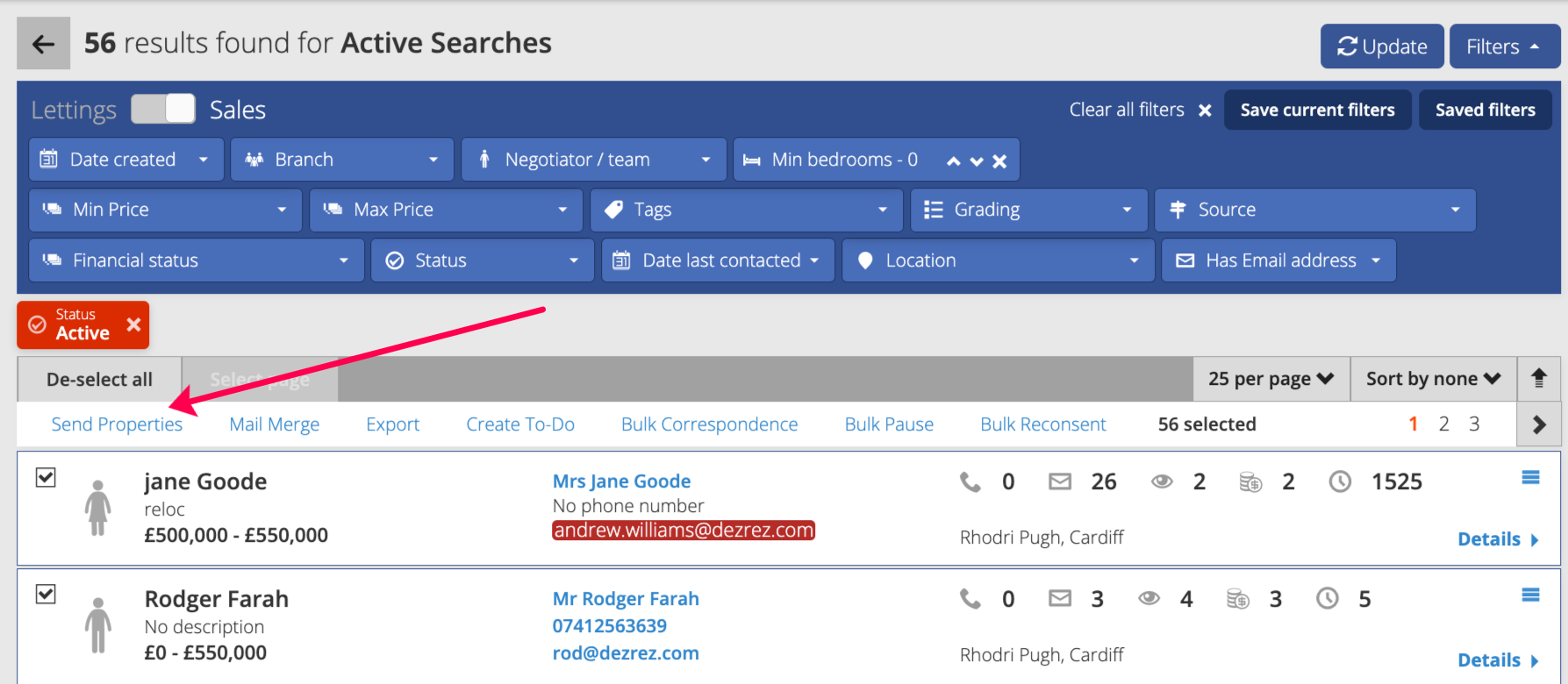 Once you are happy with this list, you can then select the template you wish to send. You can create templates from the Rezi Post feature in Rezi. please see our guides on this in the help centre.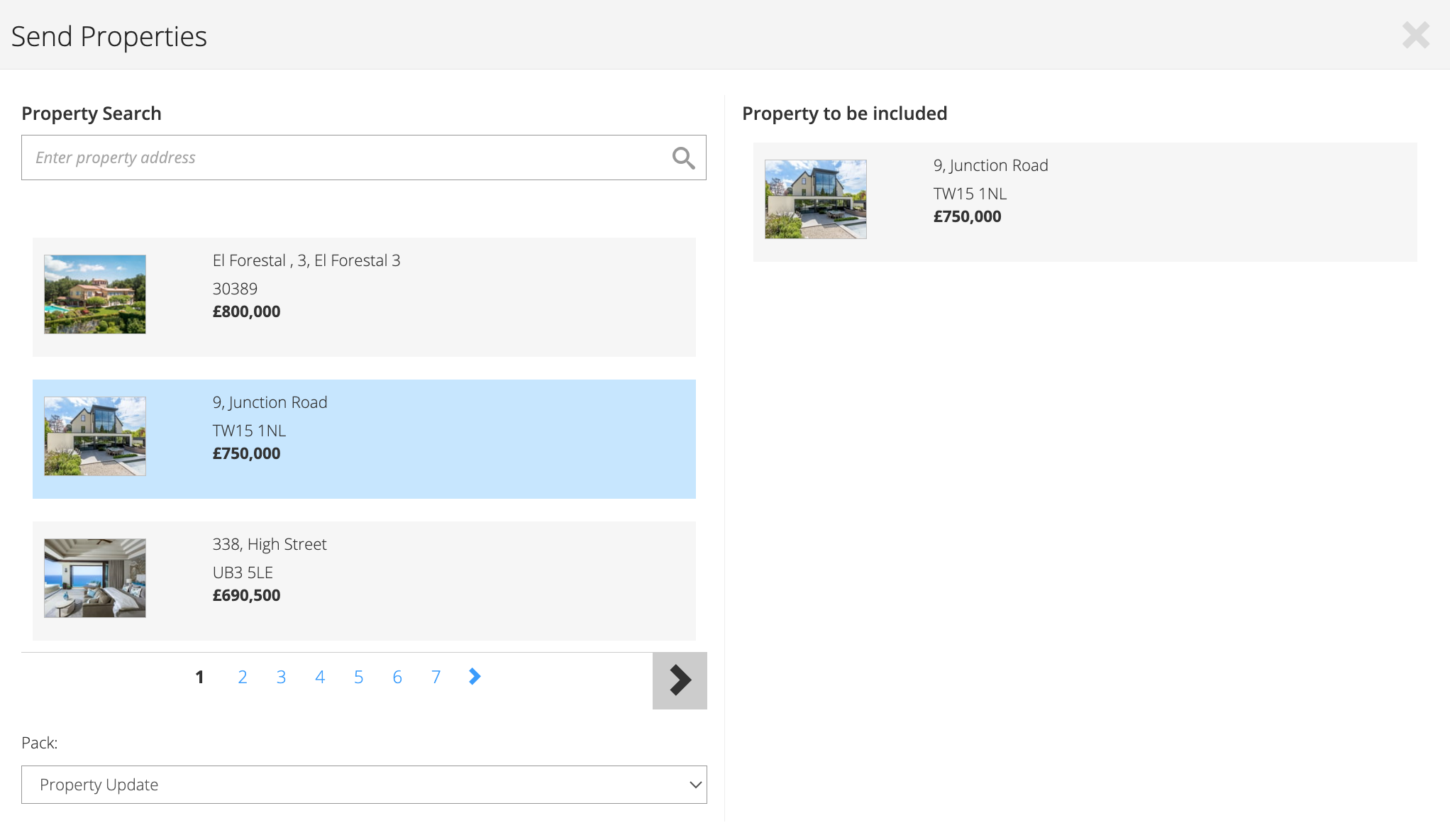 When you are happy with all the options please click send to send the property out to the filtered list of people. There will be a record of this on each person's timeline.